F.A.Q.
"Your Comfort is Our Number One Priority!"
Whether we are servicing your air conditioning system or installing a new HVAC system, we want you to be fully knowledgeable of the services we are providing. We have designed this page to answer many of the most common questions we answer on a daily basis. If you have any further questions or would like to schedule a consultation with one of our specialists, please feel free to contact Nick's Air Services at 214-900-6096.


Should my thermostat be set in the "auto" or "on" position?
The "auto" position is the most energy efficient position for your air conditioning and heating system because the fan will run only when the temperature requires it. There are additional benefits of the "auto" setting that include that the air within the home constantly being circulated resulting in an even temperature throughout the house. Unlike the "auto" setting, the "on" setting position will cause the humidity to be higher. This will result in the dry and sticky air we all dread in Dallas.
How often should I change the air filter?
We recommend that you change the air filter of your air conditioning and heating system at least once a month. Your air filter helps to keep your duct system, motor, coil and air, cleaner. A good way to remember to change your filter is when you get your monthly electric bill. If your filter is not changed, your electric bill could increase.
What does "Going Green" mean for the HVAC industry?
As of 2010 air conditioning and heating systems being installed were still using the most common R-22 refrigerant. However, as of the end of 2010, air conditioning and heating systems will longer be manufactured using R-22 refrigerant. The new R-410a refrigerant will take its place. Because R-410a has zero ozone depletion it is much better for our environment. If you have an air conditioning system that uses R-22 you can have peace mind that small quantities of R-22 will continue to be produced until 2020.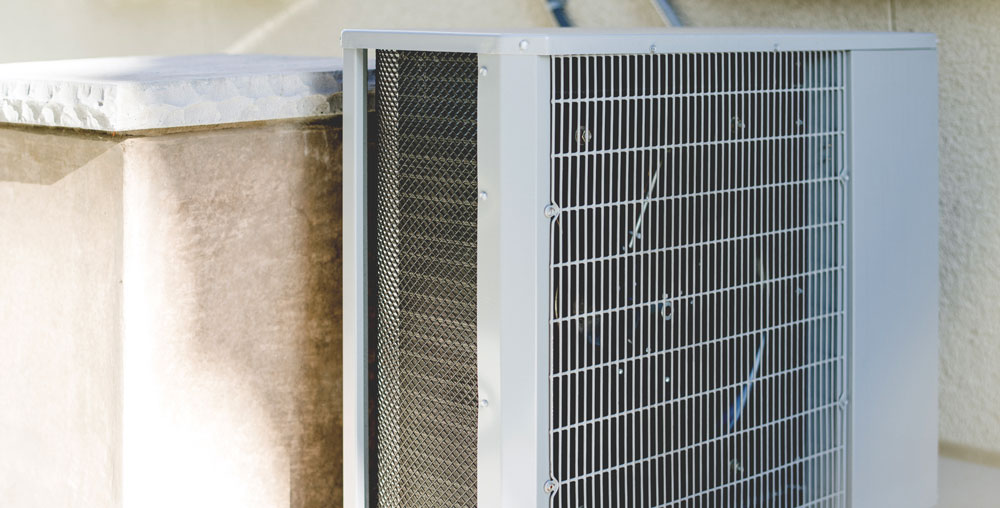 What is the difference between an air conditioner and a heat pump?
Your air conditioning system distributes cool air throughout your home and releases the heat outdoors. A heat pump has the ability to reverse the flow of the refrigerant and release the warm air into your duct system where it will also extract the heat from the outdoors. Installing a heat pump can be an extremely economical choice for the winter months because it will reduce the amount of electricity being used to generate heat during colder weather.
My heat pump builds up ice around the coils. Is this normal?
It is normal for a heat pump to build ice on the coils during the winter months. Within a couple of hours the frost will automatically thaw and the system will go into defrost mode. If the frost does not melt after a few hours you may have a problem with the defrost cycle and you should call Nick's Air Services for immediate service.
Is it necessary to change both units at the same time?
In able to achieve maximum efficiency of the unit you are purchasing it is suggested that you replace both the condenser and the air handler at the same time. In addition, you should also know that some warranties will not be completely covered with a "mixed" system.
My utility bills have been going up. Will a new HVAC system lower my bills?
Yes, purchasing a new 13 SEER or higher air conditioner could save you as much as 50% on your electric bills. 13 SEER is currently the minimum efficiency standard required by the EPA and depending on your current air conditioning and heating system you could save even more.
What do rating numbers mean?
In able to help consumers make informed choices, the U.S. Department of Energy requires an efficiency rating of all air conditioning and heating equipment. These ratings are intended to reflect how much energy is being utilized. The higher the rating, the higher the efficiency for a particular unit. Air conditioning equipment is rated by the Seasonal Energy Efficiency Rating, or SEER. Heat pump equipment is rated by the Heating Seasonal Performance Factor, or HSPF. Gas furnaces are rated by their Annual Fuel Utilization Efficiency, or AFUE.
What is a zoned air conditioning and heating system?
If there are rooms in your home that you use more than others a zoned air conditioning and heating system provides the power of controlling areas of your home individually separate areas with a with a single system and dedicated thermostats. Zoning allows you to conserve energy and increase comfort.
How often should I have my air conditioning and heating system serviced?
In able to ensure the efficiency of your HVAC system, extend the systems's life and prevent major repairs, your air conditioning and heating system should receive a comprehensive preventative maintenance checkup at least twice a year. At Nick's Air Services, we offer preventative maintenance agreements that provide you peace of mind year-round. Our maintenance also gives you discounts on needed service and priority attention when you need us the most. To learn further about our maintenance plan, please tour the preventative maintenance page of this site or contact us at 214-900-6096.








If you have any questions or would to enroll in our preventive maintenance agreement, please feel free to contact Nick's Air Services at (214)-900-6096.
Nicks Air Service is awesome. Spoke directly with Nick and he walked me through the whole system so I could understand as I am no expert in HVAC. Made perfect sense and communication was great, oh and also was the lowest price out of 4 bids I got and he did a whole new AC and Furnace system. Will always go to Nick for any HVAC concerns. He also helped me out with a hot water heater issue I had over the phone….great guy, highly recommend.
Called Nick's for a second opinion after another contractor very quickly diagnosed my A/C problem with the only solution as needing to be replaced (and that was my only option). The technician looked into my problem and made me aware of other options I had. I appreciated being served by a technician with actual knowledge of HVAC units instead of an A/C unit salesman. Good, honest business!
101 E Park Blvd #600 Plano TX 75074

Serving the North Texas Area




Emergency Services Available


Over 25 Years Experience
TACLB48795E