"Your Comfort is Our Number One Priority!"
5/27/2020
Positive: Professionalism, Punctuality, Quality, Responsiveness, Value
Nicks Air Service is awesome. Spoke directly with Nick and he walked me through the whole system so I could understand as I am no expert in HVAC. Made perfect sense and communication was great, oh and also was the lowest price out of 4 bids I got and he did a whole new AC and Furnace system. Will always go to Nick for any HVAC concerns. He also helped me out with a hot water heater issue I had over the phone….great guy, highly recommend.
– Scott S.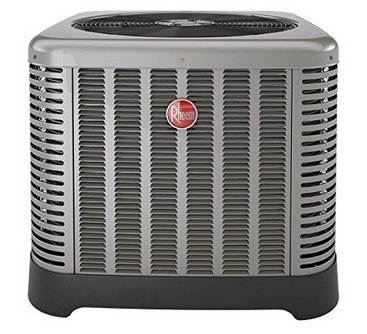 5/23/2020
Nicks Air service is awesome! After initially calling another HVAC company to do semi annual check up on my main AC system. That company said I needed to buy a $400.00 part to just keep my system running through the summer with no guarantee. I called NIck for a second opinion and Nick answered the phone himself, spent over 20 minutes with me explaining the situation and even though my house was not in his service area had his lead tech at my house by the early afternoon the next day. His lead tech Aaron was extremely knowledgeable, courteous, and explained everything he was doing. Aaron found nothing wrong with my A/C system and only charged me a $75.00 service fee!
Nicks Air Services are honest, trustworthy, and know what they are doing. I would recommend them to anyone!
– Scott L.
April 2020
Positive: Professionalism, Punctuality, Quality, Responsiveness, Value
After discovering a clogged line leading to my attic system, I paid for the repair. Following the repair I noted heavy rust on the coil. I sought several quotes from other businesses, which wouldn't provide me a simple quote. I contacted Nick, who asked for photos of the system and the problem I was experiences. Nick quickly explained the problem, the fix and what it would cost. No additional cost or surprises. Nick's knowledge of the problem was on the spot, since I had already received several quotes. Nick's pricing was better than the other quotes by far. Nick's team arrived on-time and went right to work. The two technicians were professional and fixed the problem. It was nice to have great customer service again. I highly recommend Nick and his team for your service. Thank you Nick and team for a job well done!!!!
– Eric J.
April 2020
Positive: Professionalism, Punctuality, Quality, Responsiveness, Value
Nick was a life saver!!!! I was in a real bind and I can't thank them enough! They provided the fasted and most efficient service I could have asked for! On top of everything I truly feel that the service came at an extremely reasonable rate. I highly recommend them.
– Maggie H.
May 2019
Great honest service. Called and they were able to come over within an hour. Only had a dirty flame sensor that needed cleaning. Tech even taught me about what he was doing. I would use them again & highly recommend them.
– Rich W.
March 2020
Positive: Professionalism, Punctuality, Quality, Responsiveness, Value
Where to begin? NICK's AIR is dedicated %100 to customer service. These are hard times for everybody. The world is in a constant state of change. Everybody learning how to adapt with a "new normal". During these times we all still have to live, survive, move forward and work.
It is so Difficult to do that without people who are willing to go the extra mile to help when they can where they can. Nicks Air is exactly that! I desperately needed some air conditioning work done, they didn't ask any questions or shame me for calling but came out immediately to help me without any hesitation. Thank you for coming to my rescue and for your excellent customer service but more importantly for just being a good human beings. We should all learn to help each other out and share the love thank you again Nicks Air and all your people!
– Shannon the barber
Jan 2020
Positive: Responsiveness
I had issue with my HVAC as it was not heating. I texted Nick on Saturday morning. He took his time to explain all the option for me to self diagnose. Later he also suggested the best and cheapest way to fix the issue. He is a nice gentleman and knows his work. Very honest person and I would love to bring my business with him.
– Sami H.
Dec 2020
Called Nick's for a second opinion after another contractor very quickly diagnosed my A/C problem with the only solution as needing to be replaced (and that was my only option). The technician looked into my problem and made me aware of other options I had. I appreciated being served by a technician with actual knowledge of HVAC units instead of an A/C unit salesman. Good, honest business!
-Sarah F.
Dec 2019
Nick's just came out because my unit had stopped working. It was huffing and puffing without actually turning on. We'd already been told we needed to replace the unit, and should expect to have to pay thousands to do so. After looking it over, the service technician told us that the solution was a spray can of adhesive to stop the insulation in our Payne unit from blocking the air flow. He was courteous and respectful and literally saved us thousands of dollars, instead of taking advantage of our situation and general lack of knowledge. I could not recommend Nicks Air Services more!
-Lucien N.
Oct 2019
After moving to Frisco and having a couple of misses with another company, we've been very pleased to find Nick and his family business. Nick is friendly, honest, and fair. We have dealt with him and one of his service techs now on several occasions over the course of more than a year, and have been consistently pleased with the results.
– Blinn C.
June 2019
Exceptional customer service and support!!!. I am always nervous about having to call for service on major home repairs or appliances because you just never know if you are going to get taken advantage of. My service call today, was such a pleasant experience. Nick answered my call on the first ring and had his technician Robert scheduled to my home in no time on the same day. Wow, the customer service just gets even better!!! Robert was so knowledgeable and transparent. He explained my issue thoroughly and reviewed all of my options. I didn't feel pressured to rush in my decision. This is the kind of experience I wish I could have every time I need to review and make major repair decisions. Nick's Air Services has been added to my top 5 list and I will definitely pass them over to family and friends as referrals. Keep up the great work, it is so appreciated and recognized from the initial call into your business line until the job is fully completed.
– D.D.
May 2019
Nick is very knowledgeable and gave fantastic advice to make sure I was getting the proper AC and furnace units for my house. He made the process easy, smooth, and stress free. His team were quick to install both units and stayed to test the units before leaving my house.
My positive impression on the company was solidified when they bought and installed a new switch on my breaker when him and his team discovered it was broken. Instead of having me go through an electrician, they decided to help me out and took care of it right away. 100% would recommend and will be using them for future work!
– Jonathan N.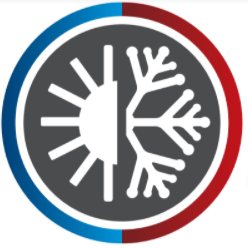 If you have any questions or we can assist you in any way, please feel free to contact our office at 214-900-6096.
Other Services
We Services all Makes and Models , heating , cooling , HVAC , we've been in business over 25 years , your comfort is our # 1 priority We want to earn your business!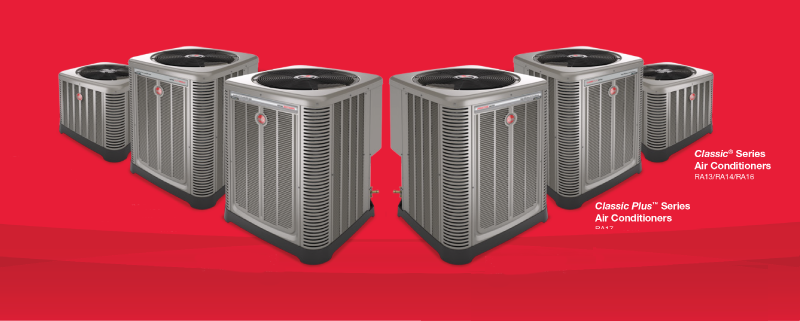 Serving the North Texas Area




Emergency Services Available


Over 25 Years Experience
TACLB48795E