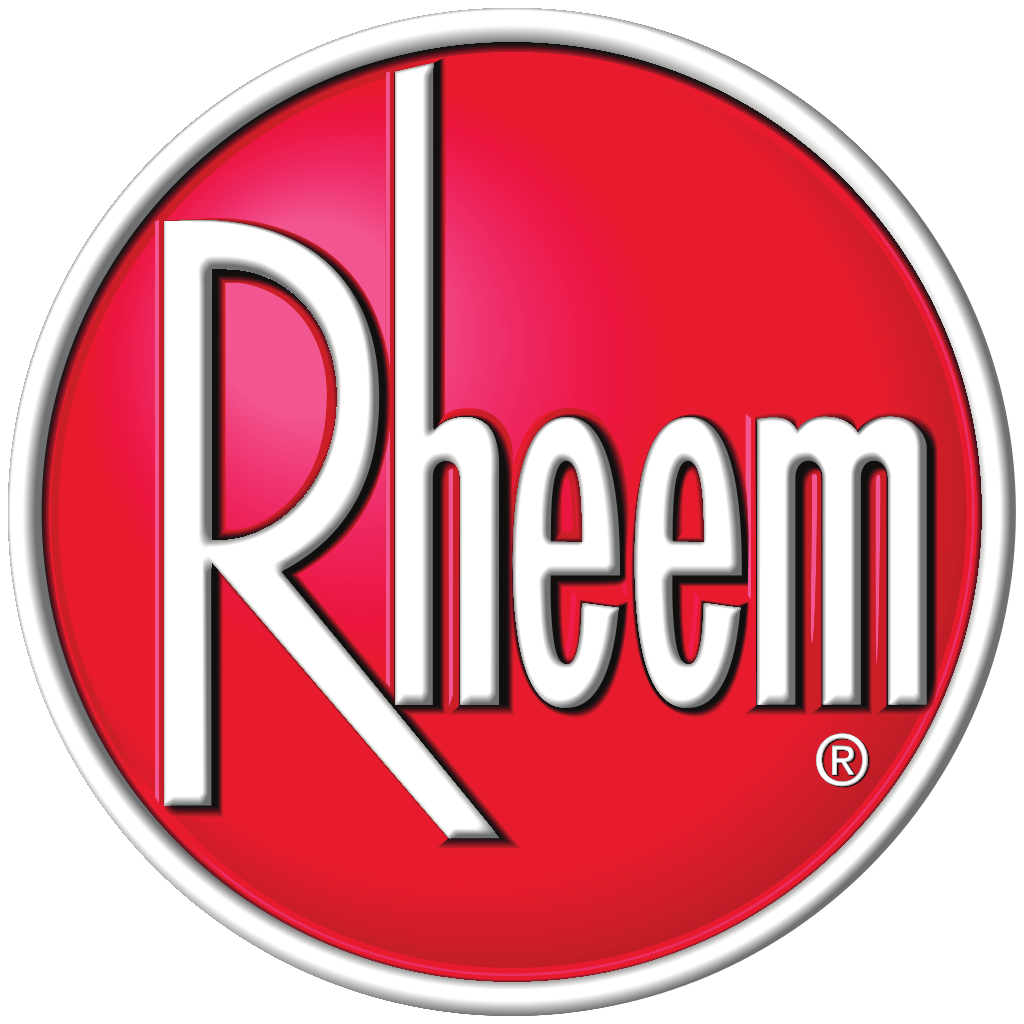 Nick's Air Service is proud to be a Rheem dealer. With Rheem you can expect to be comfortable. That is why Rheem is the best choice you can make. They simply offer the finest air conditioning solutions in the business. Top-quality, innovative products with the latest technology, dependable performance, great warranties and excellent service and support. Below you can view Rheem air conditioner's and if you are not sure what you want, Nick's Air Service will be happy to make a recommendation. If you have any questions or we can assist you in any way, please feel free to contact our office at 214-900-6096.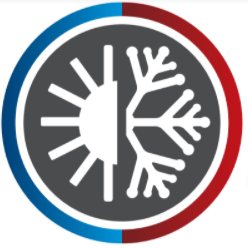 EcoNet Smart Thermostat
Built-in WiFi and 4.3″ LCD touch screen
Vacation Scheduling: Allows you to save while you're away and come home to comfort
Motion Sensor: Automatically wakes the screen as you approach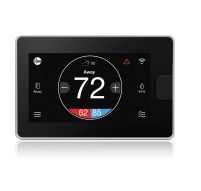 Overview:
Built-In WiFi
4.3″ LCD Touch Screen
Local Weather: Current conditions plus 6-day forecast
5 Operating Modes: Heat, Cool, Auto, Emergency Heat and Fan Only
7-Day Programmable Schedule: Offers comfort without thought
One-Touch Away: Quickly switch to your energy-saving away preferences
Vacation Scheduling: Allows you to save while you're away and come home to comfort
Motion Sensor: Automatically wakes the screen as you approach
Standby Screen: Displays indoor temperature and current weather
Installation / Setup Features
4-Wire Configuration
Custom Push Buttons for Tool-Free Wiring
Automatic Equipment Configuration: Automatically detects equipment and configures equipment with optimal settings for hassle-free installation
Contact Info Sync: Keeps contractor contact information ready when it's needed
Equipment Information: Displays software version, model number and serial number of connected equipment
Automatic Brand Display: Changes the screen logo based on equipment model number
Remote Room Sensor: Supports wired remote temperature sensor (Works with Aprilaire 8051)
Operational Features
Automatic Changeover: Transitions between heating and cooling automatically to keep the house comfortable

Integrated Water Control: Enables easy water heater management

Smooth Arrival: Prompts the system to start ahead of schedule to ensure the home is at the desired temperature at the scheduled time
Humidity Control: Supports humidifier accessories or over-cool based dehumidification
Detailed Operating Status: View pertinent equipment status information and run times
Continuous Fan: Offers 5 speeds (Low, Medium Low, Medium, Medium High, High)
Short-Cycle Protection: Avoids damage to equipment from short run cycles
Monitoring & Remote Control Features
Active Monitoring: Alerts to problems that need immediate attention
Remote Control: Allows adjusting of comfort and settings from anywehre using a mobile device
Service Alerts: Sends routine maintenance reminders
Air Filter Monitoring: Detets when it's time to replace the air filter
Alarm History: Displays time-stamped alarm codes with clear descriptions
EcoNet™ Control Center
Control up to 65% of your home's energy use from one location
Compatible with the free Rheem EcoNet App for control of your systems from home or on-the-go
Reduces energy costs by up to 30%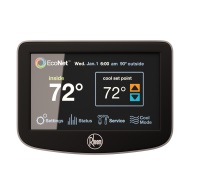 Overview:
The Rheem EcoNet™ Control Center, our intuitive, integrated air and water management system, customizes comfort while cutting energy costs*—from anywhere.
Efficiency
Controls 65%† or more of a typical home's energy use from a single interface
Can reduce energy costs by up to 30%††
Performance
Built with our 360°+1 Philosophy for optimal Performance, Integration, Installability and Serviceability Control from anywhere with system wide remote wireless, air & water system management web portal and mobile applications
Operation Modes
Modes include:
– Heat
– Cool
– Auto (includes Vacation mode)
– Emergency Heat
– Fan Only
Compatibility
Fully integrates with:
– R96V and R802V Gas Furnaces
– CC2 AC/HPs
– EEV (Electronic Expansion Value) Air Handlers, Air Conditioners, Heat Pumps and R97V gas furnaces (coming 2015) – Heat Pump Water Heaters
– Gas Water Heaters†††
– Electric Water Heaters
– Gas Pool & Spa Heaters†††
– Heat Pump Pool & Spa Heaters†††
Display
Full-color, 4.7″x1″ depth LCD touchscreen display
Attractive, modern design with interchangeable faceplates
Easy-to-read icons and text
Indoor/outdoor temperature display
Easy Installation
Standard 4-wire configuration
Advanced setup tools automatically recognize and configure connected equipment and select optimal operating mode
Intuitive Programming
Automatically configures communicating equipment with optimal settings
Adapts to your décor through interchangeable faceplates and adjustable background coloring
Full-color, 4.7″ LCD touchscreen display with easy-to-read icons and text
Convenient date, time and indoor/outdoor temperature indications
5 Operating Modes with Short-Cycle protection (Heat, Cool, Auto, Emergency Heat, Fan Only)
7-Day programmable schedule with Smooth Arrival & Whole Home vacation options
Detailed operating status, alarm history, and audible alerts
Supports humidifier accessories or over-cool based dehumidification
One-touch access to Water Heater Management
Easily manage from anywhere in the world with the compatible WiFi Module & EcoNet app for smart phones and tablets
Other Services
We Services all Makes and Models , heating , cooling , HVAC , we've been in business over 25 years , your comfort is our # 1 priority We want to earn your business!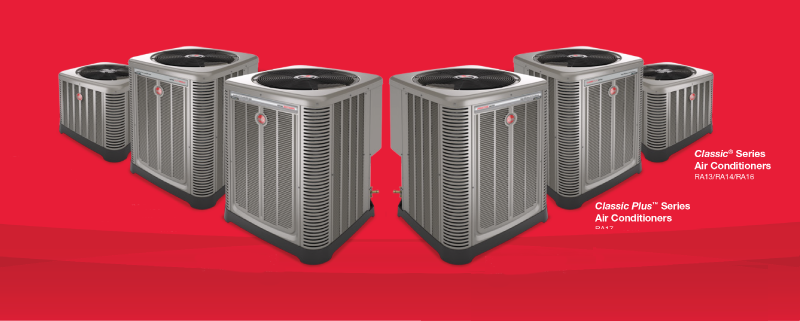 Serving the North Texas Area




Emergency Services Available


Over 25 Years Experience
TACLB48795E